GEOTECHNICAL RISK MANAGEMENT
Soft soils
Due to the challenging nature of the soft ground in the Taipei basin, geotechnical engineering plays a crucial role in the safe design and construction of the Taipei MRT network. To reduce the risk caused by geotechnical problems during the construction and operation phases of Taipei MRT, the Department of Rapid Transit Systems (DORTS) of the Taipei Municipal Government commissioned MAA as Geotechnical Engineering Specialty Consultant (GESC) to advise and assist DORTS on geotechnical matters.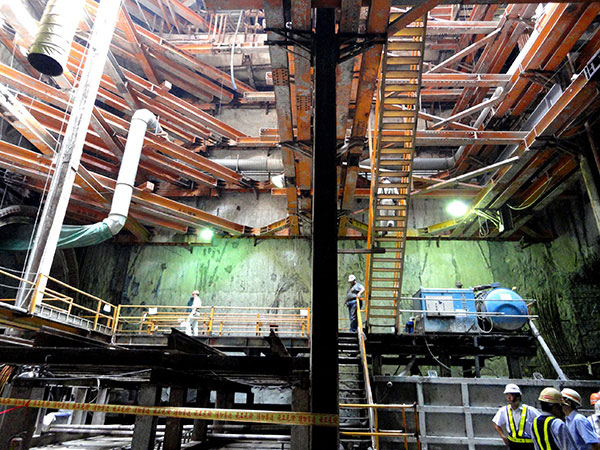 Deep excavations in soft sedimentary soils
Geotechnical risk management adopted for everyTaipei MRT Lines
The scope of provided services includes the review of detail design, tender documents, geotechnical design summary and special provisions rendered by the Detailed Design Consultants (DDC) in the design stage. In the construction stage, GESC is responsible for the review of geotechnical design and construction documents, establishment of an Integrated Data Storage Center and collection, maintenance, and analysis of monitoring data. In addition, geotechnical technology transfer through GESC's daily operation and a series of technical lectures as well as technical courses were given by GESC to DORTS. In its capacity of GESC, MAA helps DORTS manage the risk caused by geotechnical uncertainties, advises DORTS on possible claims due to changed ground conditions, and improves the quality of design and construction of the Taipei Rapid Transit System (TRTS). Today, MAA GESC's expertise has been formally adopted on all Taipei MRT Lines, including new lines such as the Circular Line, the Tucheng Line (Dingpu Section), the Xinyi Line East Extended Section and the Taoyuan Airport MRT Line.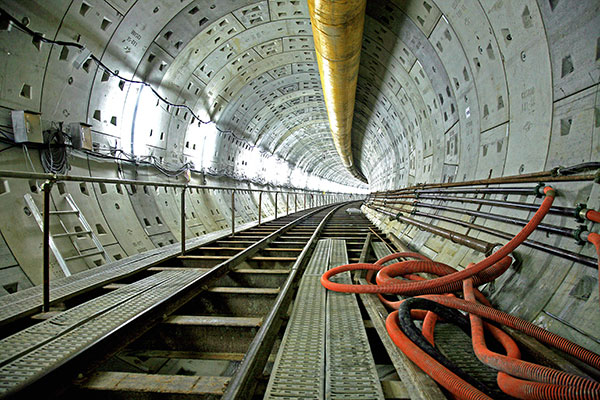 Xinyi Line Shield Tunnel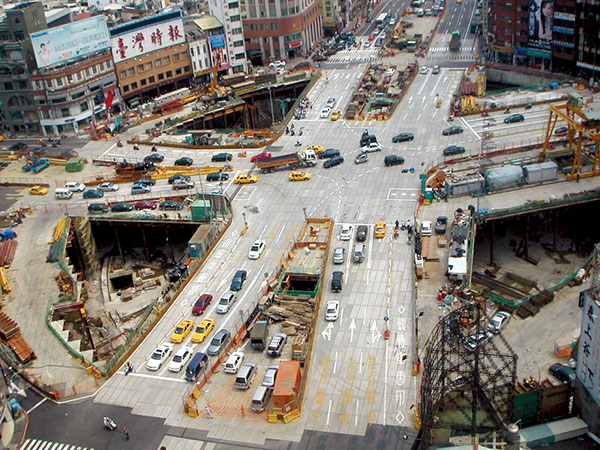 The largest circular diaphragm wall in the world for Formosa Boulevard MRT Station in Kaohsiung, Taiwan
An expertise used in more than 100 MRT projects in over 20 major Chinese cities
In 2007 MAA formed a Joint Venture company Agiletech Engineering Consultants Co., Ltd. (AECC) in Beijing with the Beijing Urban Engineering Design & Research Institute Co., Ltd. and the Beijing Urban Construction Exploration & Surveying Design Research Institute Co., Ltd. AECC (Agiletech) is the first Joint Venture company in the People's Republic of China to provide specialized engineering consulting services in the field of engineering safety/risk assessment and in the management and development of risk management technology and has already performed services for more than 130 contracts in Mainland China. Risk management services have been among others carried out for the Beijing MRT (Line 1, 5, 6, 8, 9, 10, 13, Yizhuang and Daxing Line), Guangzhou MRT (Line 2, 3, 5, 6 and 8), Shenzhen MRT Line 5, Xi'an Metro Lines 1 and 2, Ningbo Rail Transit, Hefei Metro, Hangzhou Metro, Dalian Subway, Chengdu Metro, Changchun Rail Transit, Kunming Rail Transit, Tianjin Subway Line 2 and 3 and Chongqing Metro Line 1 and 6.