Dr. Za-Chieh Moh receives NTU Engineering Entrepreneur Lectureship
On 12th January 2022, Dr. Moh, MAA's Non Executive Chairman, received NTU Engineering Entrepreneur Lecturedhip. The award recognizes alumni of the College of Engineering for their entrepreneurship and contribution to the College of Engineering or academia.
Dr. Moh delivered a speech titled "On Peaks and Valleys in the Engineering Industry", demonstrating the innovation, dedication, responsibility and ethics that the civil engineering industry requires, and how MAA as a professional consulting company exemplifies these ideals. MAA's strategy is based on the foundation of new culture, strong communication, continual development and application of information, and three pillars (sustainability, advanced technology, and digitalization). MAA has won 15 Public Construction Golden Quality Awards and 14 Public Construction Safety Golden Awards.
Dr.Moh also presented the company's iconic projects: Taipei Songshan Airport Taxiway Rehabilitation, Taipei MRT Geotechnical Engineering Specialty Consultant (GESC), Fushing North Road Underpass under Songshan Airport, Taiwan High Speed Rail, and Bangkok Suvarnabhumi Airport in Thailand. He hopes to inspire the audience and students by sharing the attitudes and methods applied in those projects.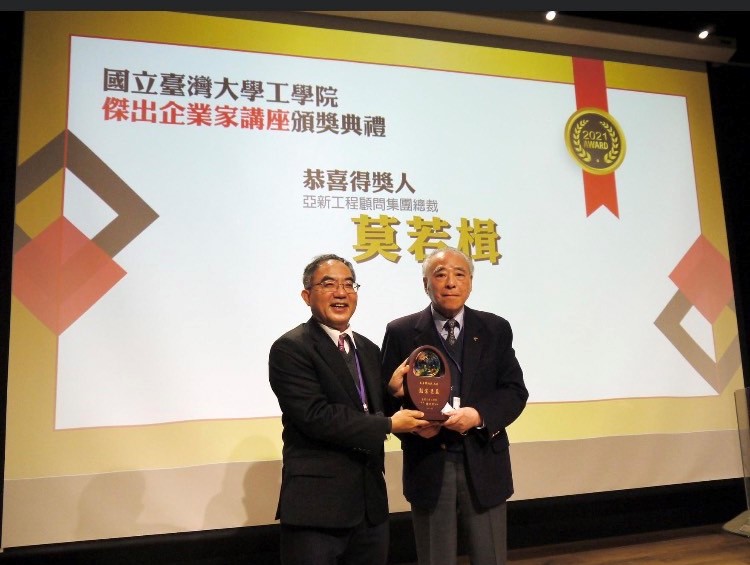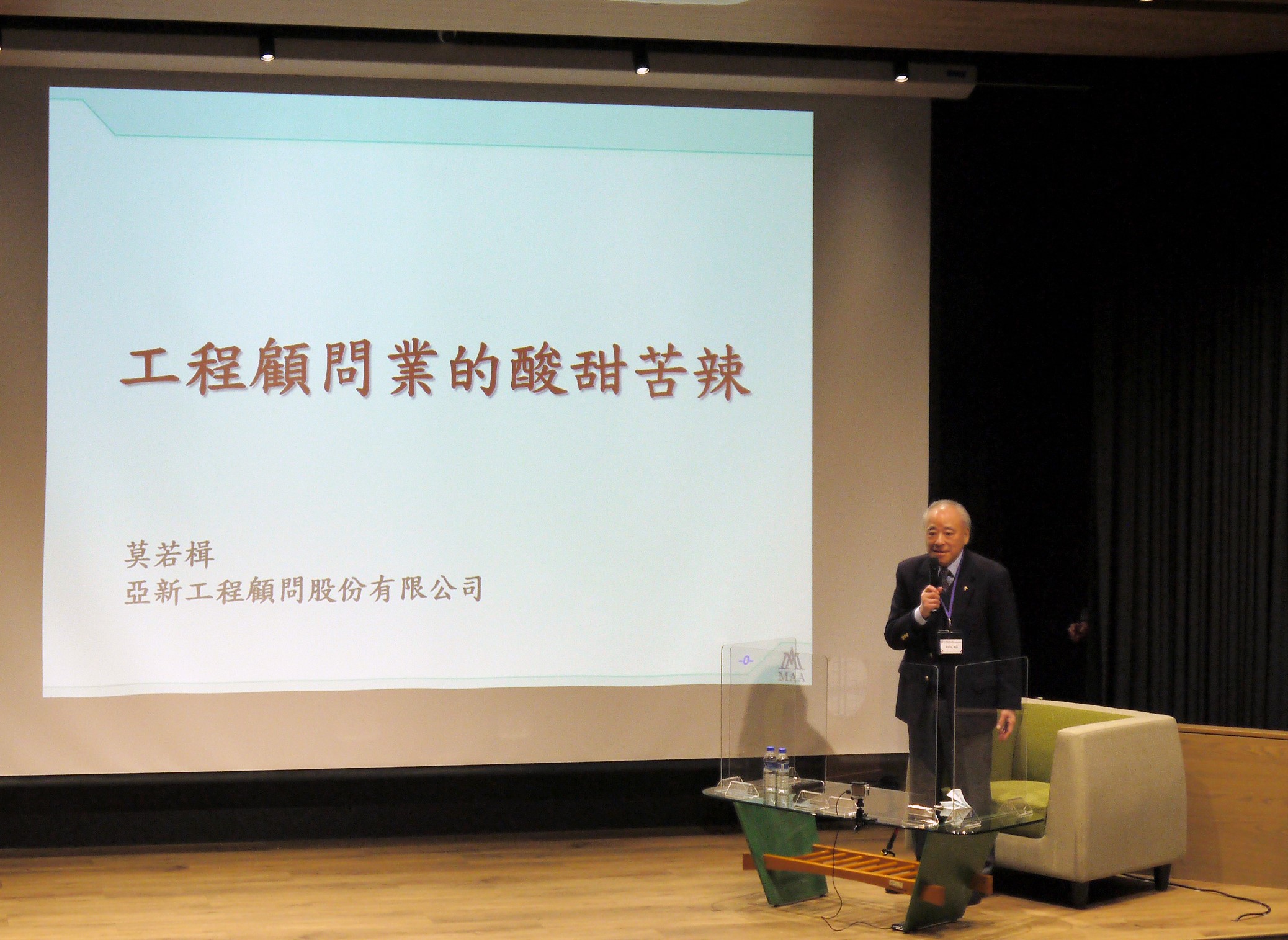 The Dean of NTU College of Engineering, Wen-Chang, Chen(Left) gives award to Dr. Moh(Right) Dr. Moh delievered his lecture
Dr. Moh shared the experience of Taipei Fushing North Road Underpass Project Group Photo