Taipei 2017 Summer Universiade - Reconstruction of 55 Competition & Training Venues
Taipei 2017 Summer Universiade
Project Construction Management for Reconstruction of 55 Competition & Training Venues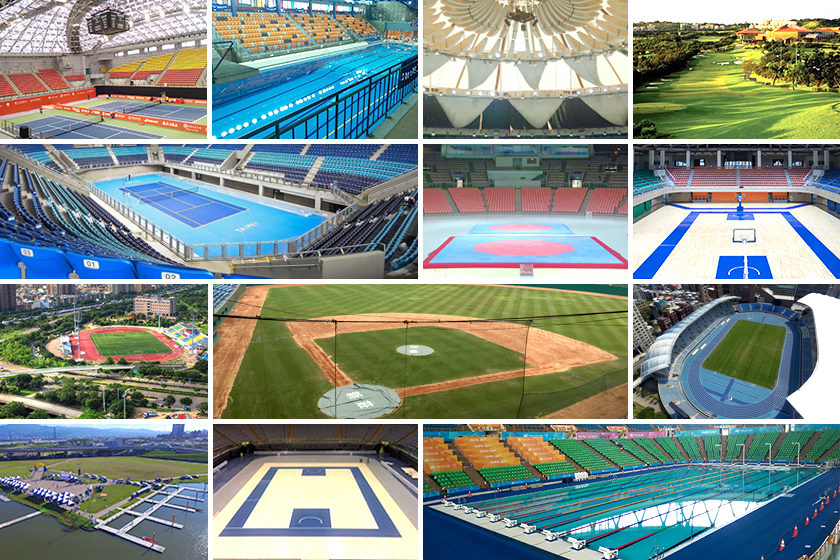 The Universiade is an international multi-sport event, organized for university athletes by the International University Sports Federation (FISU). The name is a combination of the words "University" and "olympiad". The Universiade is the largest multi-sport event in the world apart from the Olympic Games.
The 2017 Taipei Summer Universiade was held from August 19th to 30th, and included 14 compulsory sports (athletics, basketball, fencing, football, gymnastics, rhythmic gymnastics, judo, aquatics(swimming, open water), water polo, diving, table tennis, tennis, volleyball, and taekwondo) and 7 optional sports (archery, badminton, baseball, golf, roller sports, weightlifting and wushu) as chosen by the host city. The FISU President praised the hosts for providing athletes with great competition venues, and allowing the Universiade to achieve tremendous success throughout the 13 days of competitions.
MAA was engaged by the Taipei City Government to provide Project and Construction Management (PCM) services for the reconstruction of 53 venues (including 29 competition venues and 24 training venues ) and two buildings which functioned as dormitories for the volunteers, as well as provided space for international forums. All 53 venues were to meet FISU's requirements, including its regulatory, environmental protection, and conservation principles.